7 Reasons Why Health Enthusiasts Love wholier's Organic Plant Protein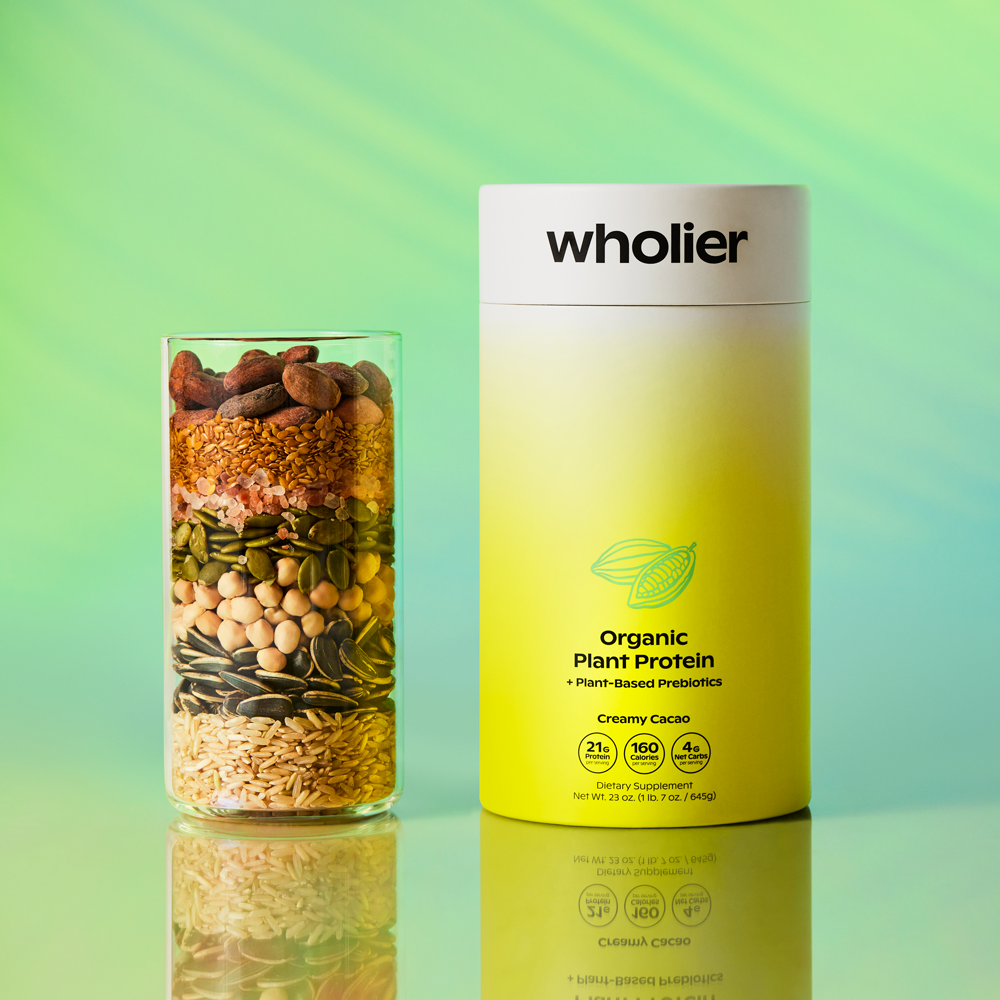 1. Say Goodbye to Shady Additives.
Many protein powders are full of additives like emulsifiers, gums and sugar alcohols and natural flavors. These additives have been known to cause bloating and negatively impact your gut health. You won't find any weird additives in this blend!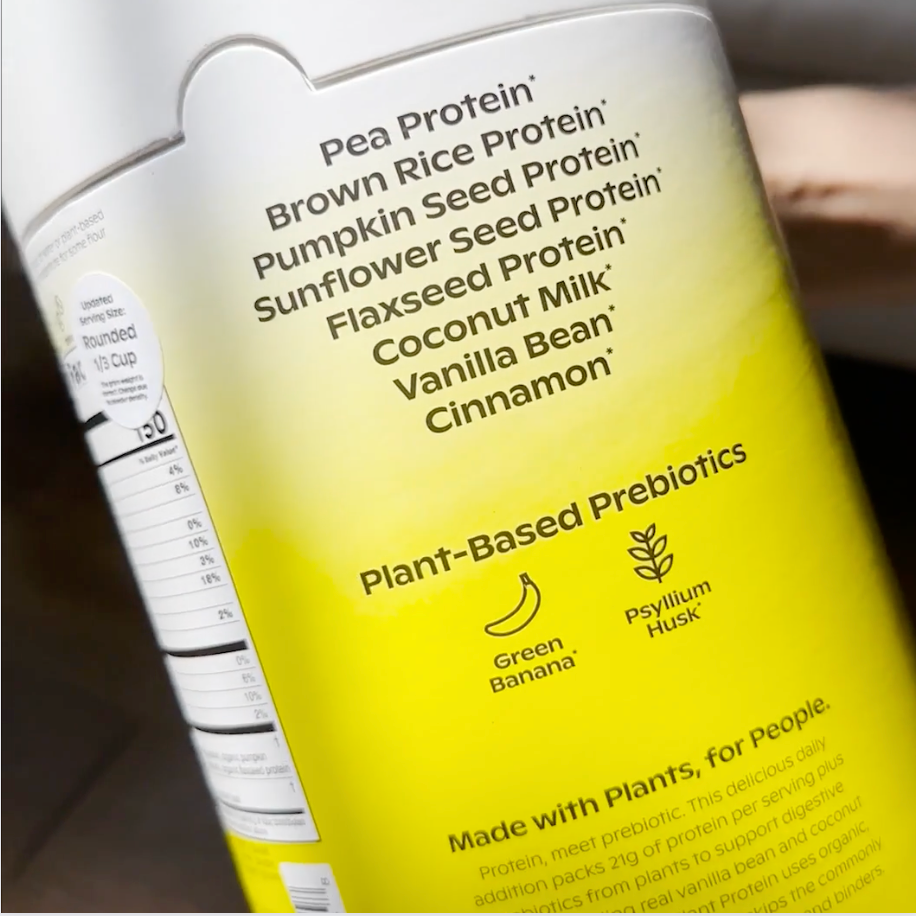 2. Only Real, Recognizable Ingredients.
Ever scratched your head at "natural flavors" or pondered the origin of "xanthan gum"? If you can't imagine the ingredient growing in nature, it probably shouldn't be in your protein powder. This blend contains just 13 plant ingredients, including real cacao and vanilla bean.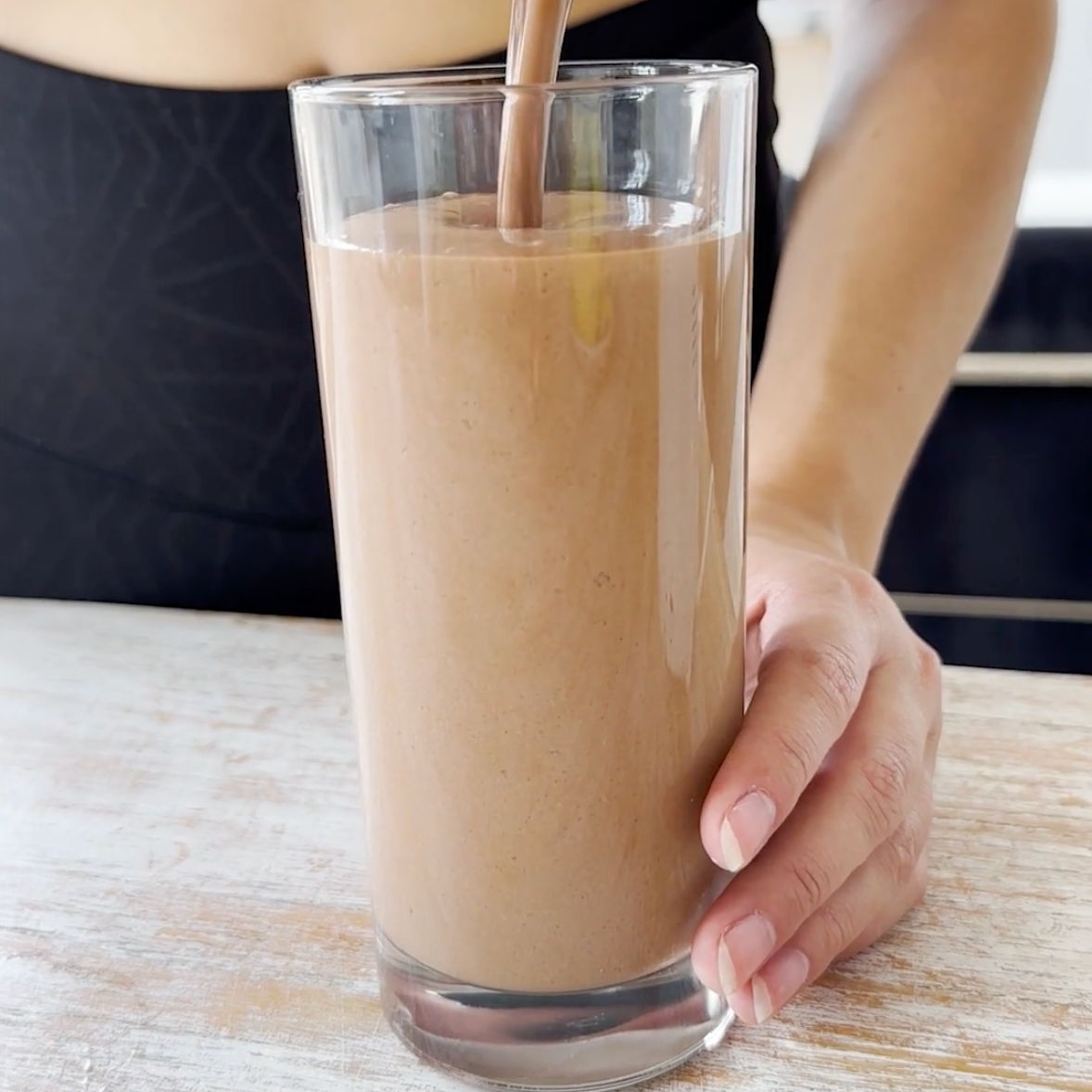 3. Boosts Digestion and Promotes Regularity.
Let's face it - many protein powders can leave you feeling clogged up. But wholier's Plant Protein? It's a different story. Containing two powerful prebiotic plants, it helps foster a healthy gut, aiding digestion and regularity.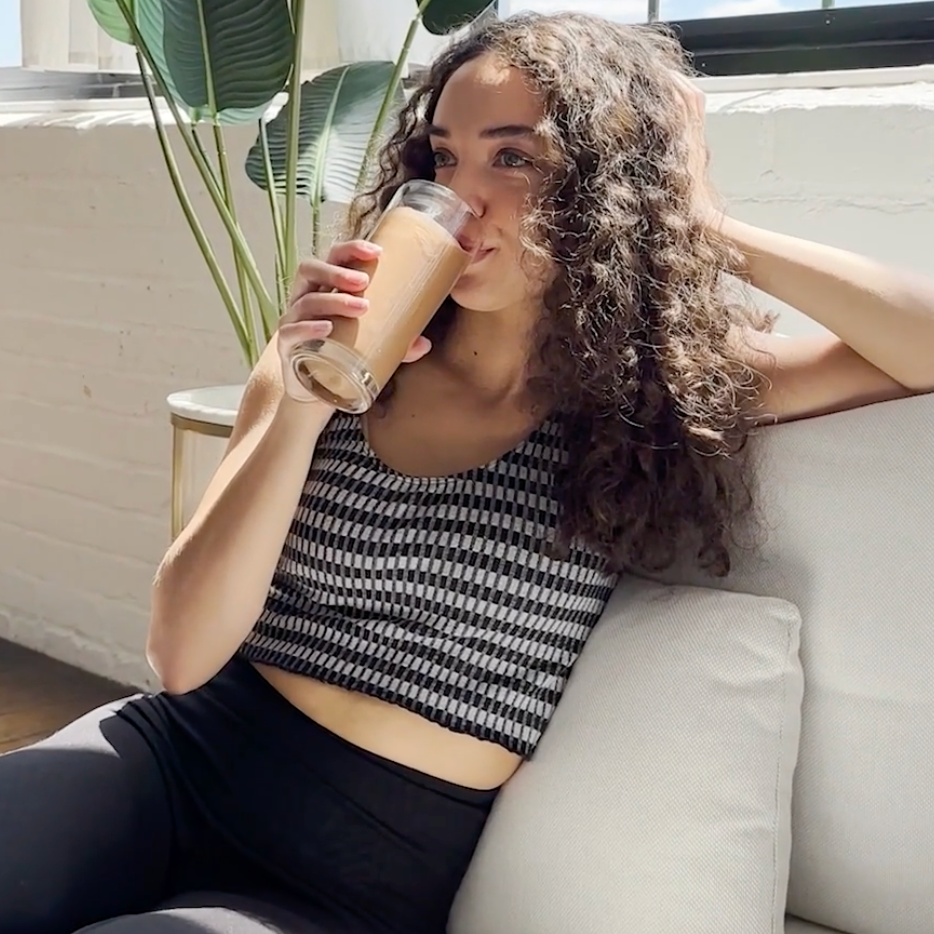 4. Keeps You Satisfied for Longer.
This blend boasts 21g of complete vegan protein, sourced from five powerhouse plants, plus a 5g dose of fiber. This combination will keep you feeling full for hours, all while avoiding unwanted digestive upset.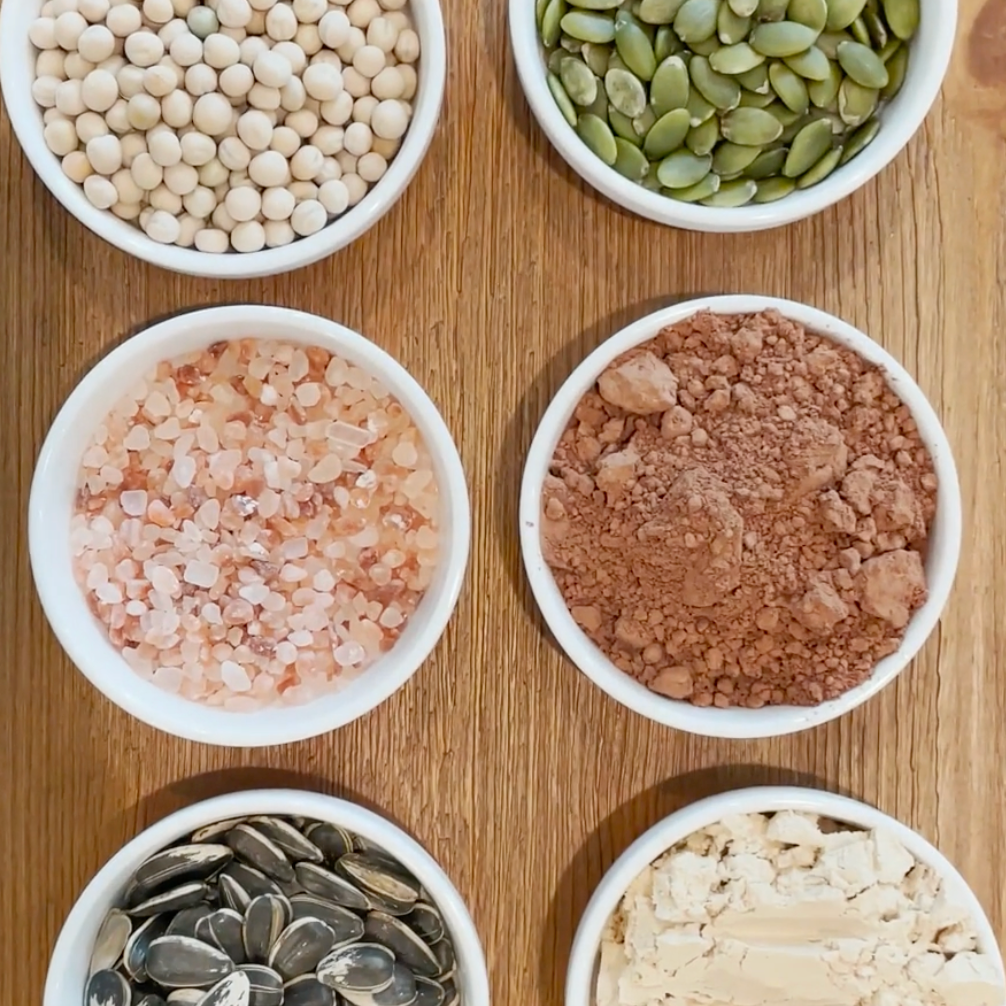 5. Enjoy a Balanced Sweetness.
If you're weary of cloyingly sweet protein powders, then this plant protein is the answer to your prayers. Formulated with a delicate sweetness from organic monk fruit and coconut (just 2g of sugar), it highlights the tasty flavors of the real plant ingredients.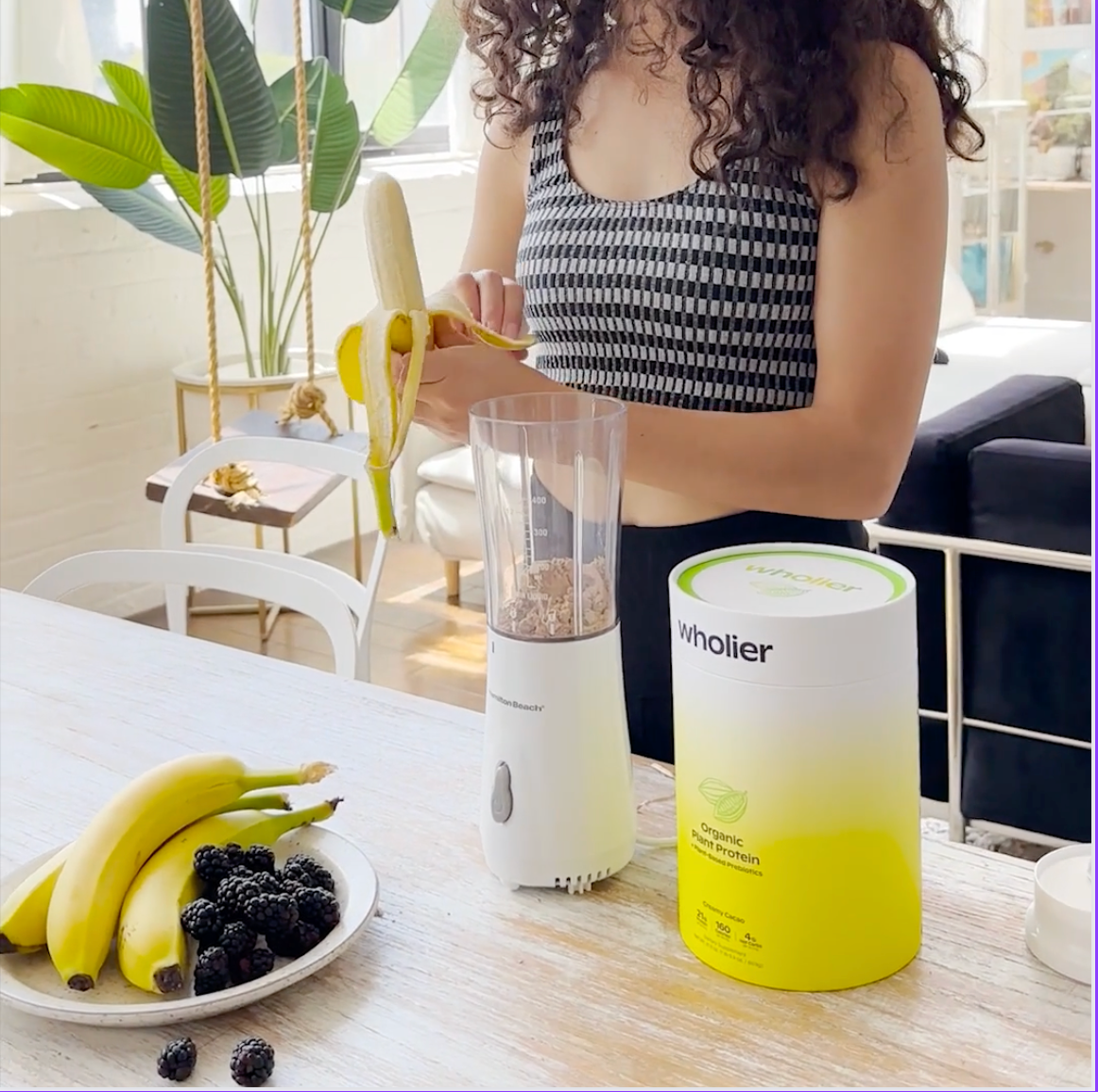 6. Smooth Texture, No Grit!
Have you had enough of vegan protein powders that feel like sandpaper on your tongue? Typically, it's the result of poor-quality protein sources. But wholier's protein blend uses only the highest-quality plant proteins available, delivering an exceptionally smooth and creamy texture.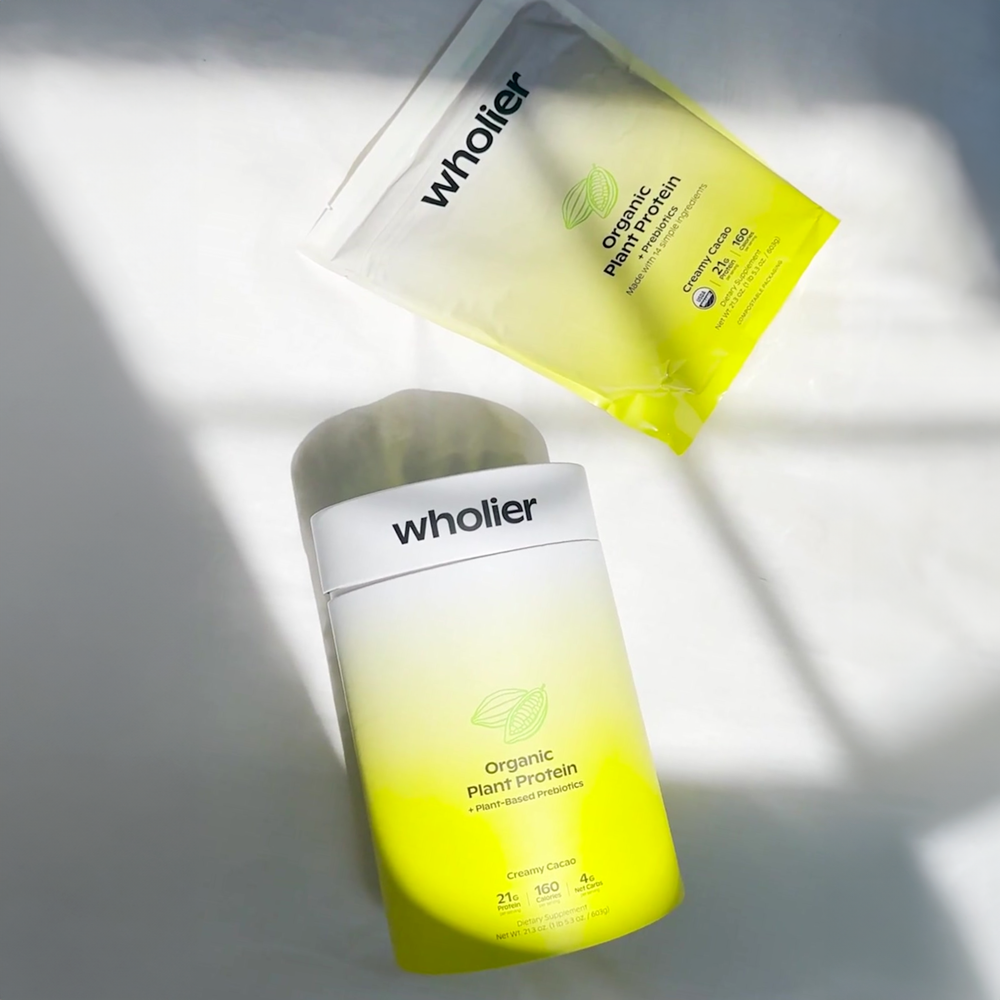 7. Bye-Bye, Wasteful Plastic Packaging.
Only 9% of plastic in the US is actually recycled. The rest ends up in landfills. wholier's paper tubes and compostable refills are better for the planet and convenient for you.
Save 15% On Your First Order When You Order Today.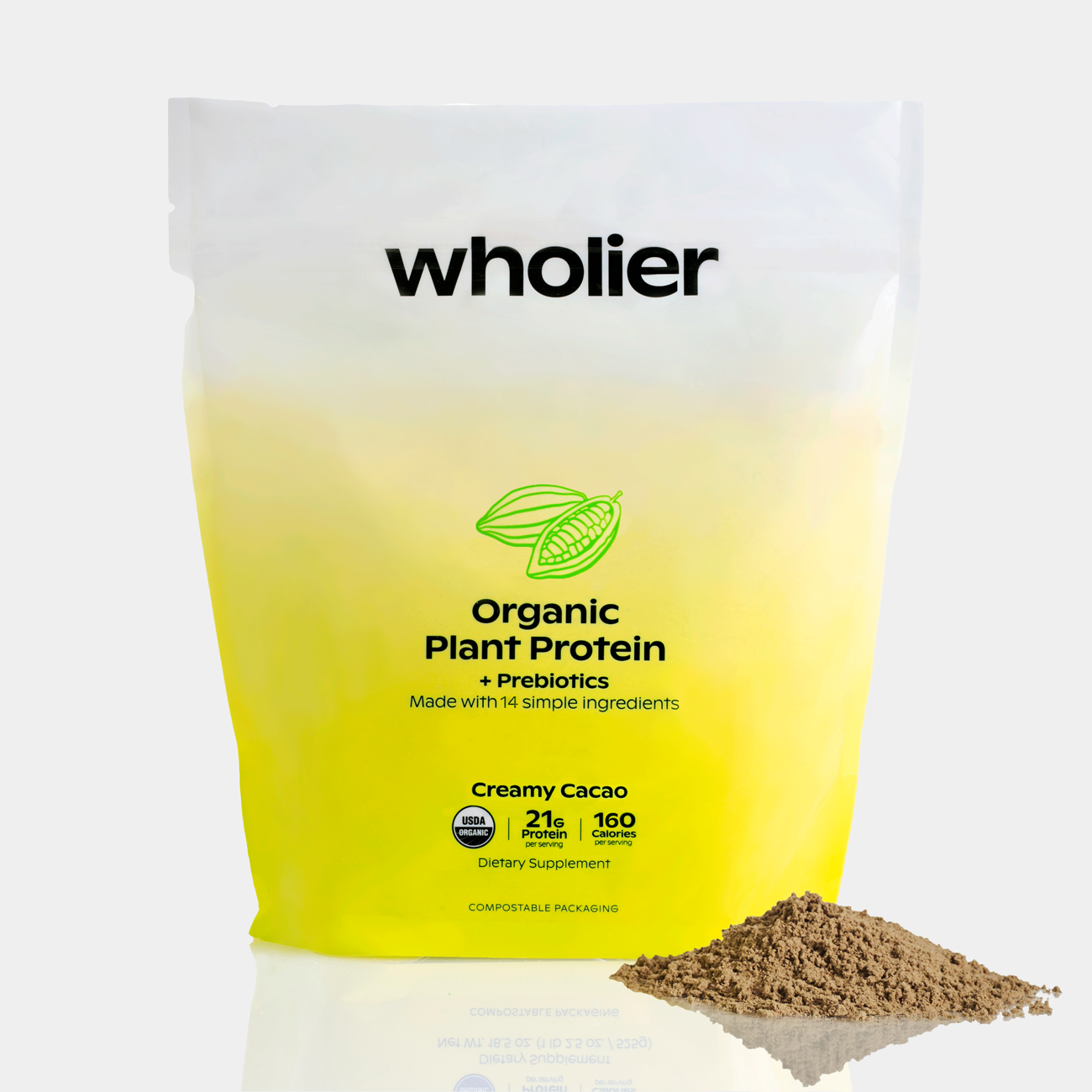 Organic Plant Protein + Prebiotics
13 Real Plant Ingredients
Starting at $2.42 per serving
30-Day Moneyback Guarantee
View full details